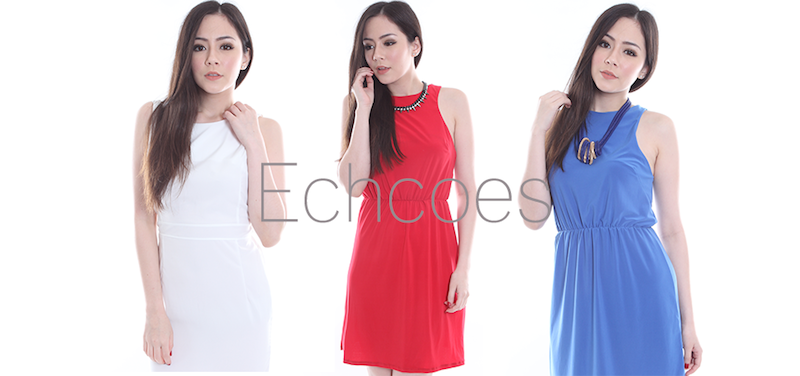 This is pretty overdue but today I'm gonna share about this new and must-visit blogshop!
You'll love it because their things are sooo lust worthy but at affordable prices.
"Echcoes is an online fashion retailer debuted last year, definitely an upcoming online site you should patronize!
Wide range of apparels for different occasion and festive seasons.
They have every look for every occasion, from sophisticated look to girl-next-door to rock metal rocker chic and party dresses to your daily casual wear.
Their stuff is edgy yet, up to date!"
Here I am in their acid wash denim shorts. Very fitting, love the colour too!
Also kept their black tie back dress. A little LBD is a must in every girls' wardrobe.
You will definitely find something you like in affordable price range and not forgetting their Complimentary Normal Postage for any Purchase!!
QUOTE "RCHLWNGX5" FOR 5% OFF YOUR TOTAL BILL AT CHECK OUT!
Don't forget to click like on their Facebook!
They have frequent giveaways contest, Launched Previews and also, when you like their Facebook page, you will stand a chance to win goodie bags and more!