I'll be talking about a pretty sensitive topic today, and for girls, something very close to your hearts - literally!
Yes, I'm talking about boobies!
Personally, I'm really small sized in frame and also, have always felt that am pretty much just flat... taking after my mom, who also doesn't have big boobs. I've never ever wanted big boobs like B cup and above but I wanted a fuller, perkier bust, which I'm sure a lot of girls want too.
A fuller, perkier bust without the armpit fats that I also personally have a bit of (like 3rd and 4th boobs if you know what I mean....) would look much nicer in clothes especially tube tops or sleeveless clothes!
Thus, when Tokyo Bust Express gave me the chance to try their treatments, I was really quite excited because I read up on them and talked to friends who have visited them before and knew that it was ALL NATURAL, no silicons/pills/injections whatsoever.
I headed down on Friday to the City Square Mall outlet for my first session and was brought to this comfy lil consultation room complete with sweet smelling tea and pretty flowers ~
And I was given a thorough consultation with one of their professionals - Jess, who was really patient, understanding and clear in all her explanations to me, a first timer who was really nervoussss!
I was listening very attentively!
She was telling me about how the growth of boobs can be affected by your diet when you are developing them, or perhaps it's the wrong bra you've been wearing - pushing the boob fat to the back to your armpits. Or! It could also simply just be genetic.
The cure is natural ingredients in the products they use that include naturally boob growth enhancing properties like Fenugreek Seed extract, 'White Khao Krua', Hops flower, Wild Yam root and Dang Gui root.
She will analyse your boobs one on one, and she was very very professional - I did feel very shy at first but because she was so professional, she made me feel much more comfortable and at ease.
I don't know if it holds true for everyone, but I've talked about it with my girlfriends and we all have realised that one boob is ALWAYS bigger than the other, and usually it's the left! For me, she says that the difference between my boobies are by 1 cup size. I was quite shocked cos I never thought I was a B?! Been buying cup A size bras for forever! She said that I'm very petite and small sized so that's why I automatically thought I was an A, but it doesn't work that way. My left is a small B and I'm much smaller on the other side, a small A... Tokyo Bust Express would then customise treatments suitable just for you like they did for me.
Brought to the very comfy and prettily decorated room for treament!
I did a massage, a suction treatment, and a mask!
Excited!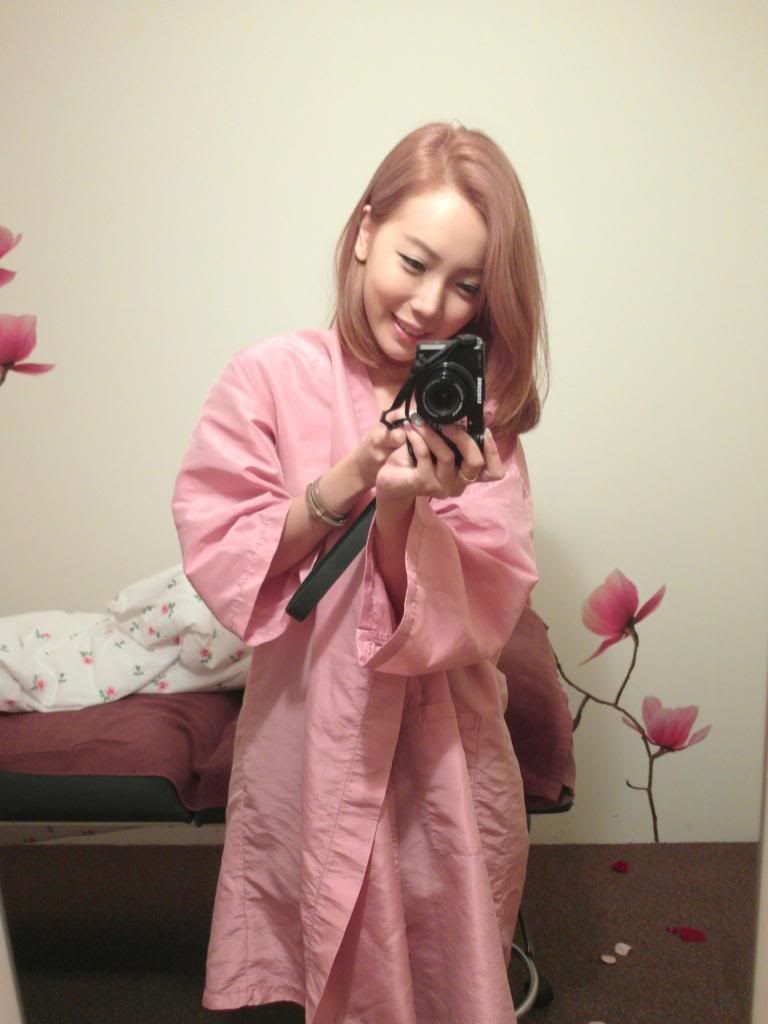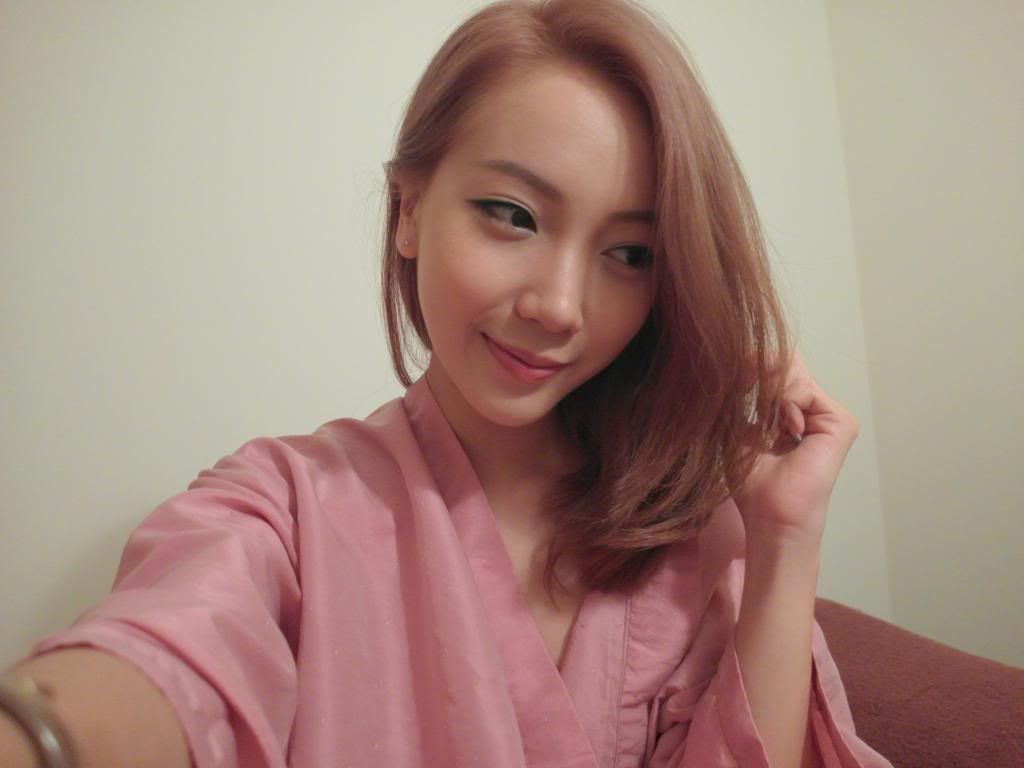 Thought that I would have felt really awkward and uncomfortable but the entire treatment was done so well, so professionally, that I felt none of those feelings at all! Just happy that there was such a real difference, and there REALLY WAS. How do I know?
I felt immediate difference just LOOKING at them, and when I dressed up to leave, I felt like they felt much fuller in my bra.... Honestly not lying. I myself was skeptical at first as well but after the treatment I was a believer ~~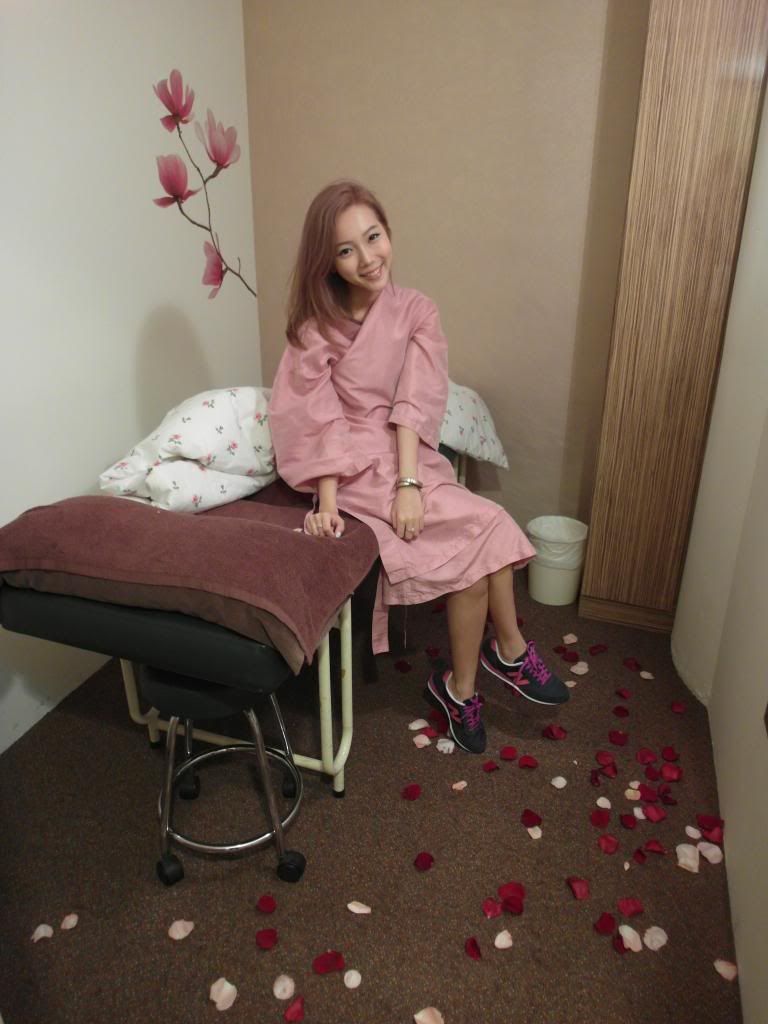 AND GUESS WHAT?
For my readers....... You can get yourselves to Tokyo Bust Express to try it for yourself as well!
Just answer the question below :
Q : Where did Rachel receive her pampering bust treatments?
a) Park Mall
b) City Square Mall
c) Nex
d) Novena Square 2
All entries will receive :
-5 complimentary diva-boost bust maximizing treatments worth $1688
-Girl Power welcome kit worth $488 including latest Bust Enhancement Serum as show below
2.SMS MTokyo_FullName_NRIC_Answer to 85330226
3/Call 62626161
Strictly by appt only/Promotion valid for 2 months/While stocks last for Bust Enhancement Serum.
Thank you so much, Tokyo Bust Express, for making me a more confident and happy girl!
Come and witness the difference in just one session yourself!