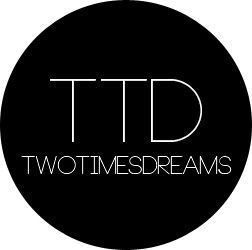 I've worked with TwoTimesDreams quite a long time ago and although it has been awhile, I'm still just as impressed and excited when I browsed thru their site! I love their trendy items that I feel is MUST-HAVES this season. And my fav out of the lot's this cute as hell KKXX Tank that I keep wanting to wear over and over cos it's simple yet not BORRRRING ~~~
They also have it in white.... kinda want one but I musn't be greedy!!!!
They're launching a new collection today, 28th June, and everything is at $22 (YAYEEEEEE!!!!)
My dear readers can also get $1 off the total bill when you enter 'rchlwngx1' as the discount coupon when you check out!! Thank you TTD!!!!
^.^
And happy shopping with TTD ~~~~