This AD for VelvetPrism is long delayed cos I wanted to find the perfect time to wear the items and take OOTD shots for them!
Managed to find an outing good enough for this embellished collar top and it was to MIYOC SHOWCASE at Jcube!
REALLY LOVE THE COLLAR DETAILS! Looks expensive and is not of low quality at all ~
Also kept the Vanilla Crotchet top and it's a really cute piece!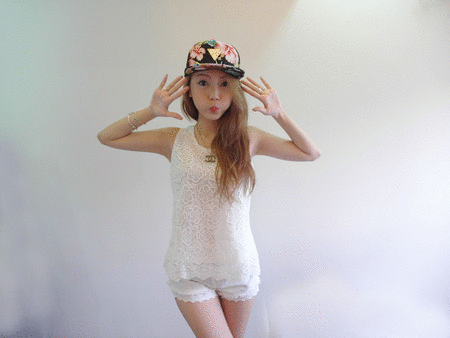 More on VelvetPrism :
"Prism is an edgy object used to reflect rays of light or dispersing them into a spectrum of different colors, VelvetPrism aims to use this idea to bring about edgy and versatile apparels that allows ladies to bring out their unique character. On the other hand, Velvet was used to tone down the harshness of prism and at the same time, adding a hint of royalty and femininity as to what we have to offer. "
Check out their latest collection and do follow them on FB for their latest updates!
x